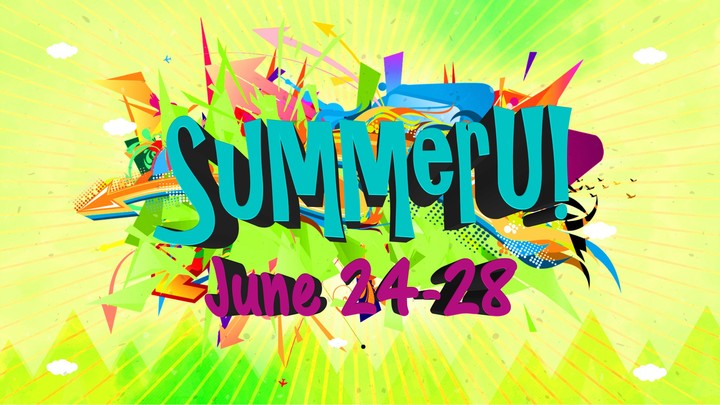 Dates & Times
Jun 24, 2019

5:30pm - 8:15pm

Jun 25, 2019

5:30pm - 8:15pm

Jun 26, 2019

4:00pm - 8:15pm

Jun 27, 2019

4:00pm - 8:15pm

Jun 28, 2019

4:00pm - 8:15pm

Show

all

less
Attendee Types
SummerU! Jr

Free

In the Kitchen

Colorful Creativity

Dance a Line

Free

Outdoor Adventure

Free

All About Bicycles! (3rd & 4th Grade Only!)

Free

Sew Creative

Free
About SummerU!
We are SO excited for another week of SummerU! in June 2018!
SummerU! is for children who have COMPLETED Preschool-4th Grade. Preschoolers (and children age 4) will participate in SummerU! Jr., and children who have completed K-4th Grade will sign-up for courses.
Take a few minutes to register your children, and contact Bethany Alliance Church with any questions. We can't wait to have you join us!